There seems to be a sort of stigma attached to the use of a prep center, particularly among new FBA sellers or those who are towards the bottom of their scale. Many new sellers believe that a prep center is an unnecessary cost as it's something that can be done on their own for free or that there's a sweet spot about a year after starting up when using a prep center makes the most sense.  Here, we aim to clear up some misconceptions and lay out some of the strong benefits of using a prep center like Apex FBA Services.
A hands-off approach to selling on Amazon – no "dirty work" to do. Simply source your products, place your orders and watch your Amazon Seller Central inventory fill up and enjoy making sales without lifting a finger. Running your FBA business in this way enables you to do everything using only a laptop.
It's leveraged business. Prep is an N-IGT (Non-Income Generating Task) which means you must leverage it either by insourcing (hiring/buying your own space and employing your own team) our outsourcing it to a prep center like Apex FBA Services if you're focused on growth. Prep consumes many hours and resources and does not in itself make a return. Leverage any N-IGT in your FBA business and you'll free up more time for tasks that actually create a profit.
Better Cash flow. A prep center like Apex FBA Services will bill you after your products have been prepped and shipped to Amazon and so again, this will help you to get started as it's one less thing to pay for before you've started making any sales.
A scalable solution. There's a limit to how much work you can do yourself and the limits may not be obvious at first if you're carrying out your own prep at home or a small business unit. Man hours and space are some of those more obvious limits but when many FBA sellers get started, they don't consider the prospect of loading and unloading pallets from a lorry (many wholesalers or distributors refuse to deliver to residential addresses) or they don't consider that it's not only the products that consume space but also lot of it is taken up by supplies and equipment and of course, allowing enough space to get everything done. By outsourcing to an FBA prep center, you're lifting all such limits.
No startup costs – Using an FBA prep center right off the bat not only means you're starting with the end in sight (an important component in starting and successfully scaling a business) but there's also no need to get heavily invested in the equipment and supplies you need to get started. This means you can get the FBA ball rolling more rapidly and reserve more of that important start-up capital for sourcing products. By only laying down funds on products, you're minimizing risk by leveraging supplies and equipment that belong to the prep center.
No need to learn anything about prep and shipping. A prep center can potentially save you a massive headache and big costs by knowing exactly how to prep any given item. If your products aren't prepped correctly, Amazon may either charge you their own prep fees, send the shipment back to you at your own expense or in the worst cases, dispose of your products at your own expense. It's not just a matter of knowing which bags to use or whether something needs bubble wrapping but also how to bag it and how to wrap it. Amazon can be very particular. Don't know how create a shipping plan, delivery schedule or Bill of Lading? That's OK, you only need to know which prep center to use.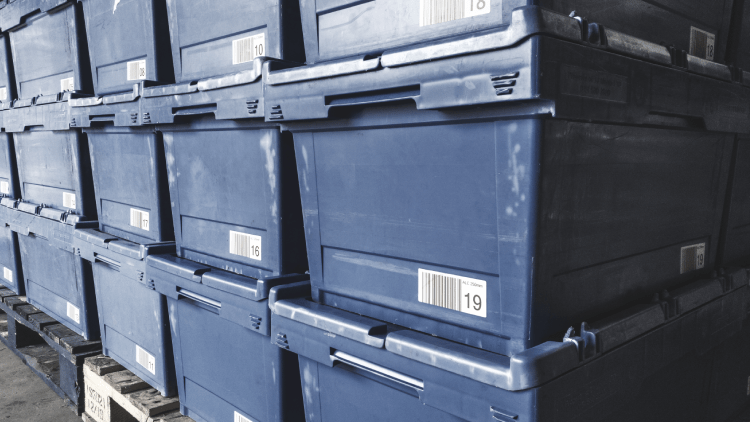 Only pay for what you need. This is possibly the most impactful aspect of leveraging an FBA prep center and is often overlooked by Amazon sellers who are struggling to find the time and money to feed their own prep operation. Consumables and supplies often have to be purchased in big quantities in order to keep prices down and new sellers who prep on their own are often compelled to drop money on large MOQs when only a small quantity is needed. Imagine only needing 10 polybags but having to chose between buying a pack of 100 for £10 (a whopping 10p per bag) or 10,000 for £300,  a more sensible 0.03p per bag but now you have a ridiculous amount of bags which you'll likely never use. A prep center like Apex FBA Services charges a flat rate fee for each unit, no matter what prep is required or what consumables (such as polybags) are required and so you're only paying for the prep you need. By using a prep center, you're also only paying for the space and man hours you need, no staff to employ and no overheads to keep up with during quiet periods or if you feel like taking a break.
Setting up an account with Apex FBA services is simple and there's a free monthly membership option which is perfect for anyone who wants to try it out before committing to a paid-for monthly plan.